Partners in the US

Camp Hazen YMCA is one of New England's most remarkable summer camps and outdoor education centers. We have been providing quality camping experiences for kids, families and school groups for more than 90 years.
Camp Hazen YMCA is committed to helping youth develop valuable life skills through camping experiences that build healthy bodies, open minds and awakened spirits.
---
Partners in Brazil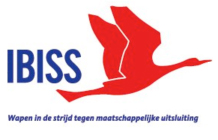 IBISS (Instituto Brasileiro de Inovações em Saúde Social, or, the Brazilian Innovation institute on Social Health) is a Brazilian non-profit organization that strives at contributing to building a healthy society in which all people have access to public (health) services, in which disease and social inequality are eradicated and human rights respected. IBISS is fighting against social exclusion. The organization operates from a holistic approach and invests in small scale innovative projects. At this moment they have more than 60 projects in approximately 40 favelas.
IBISS works with target groups that are hard to reach, youth in the favelas in Rio de Janeiro. The organization uses a wide range of cultural activities as a tool for reaching their objectives.
---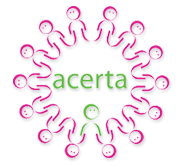 ACERTA  is an organization focused on educational and cultural work with children and youth, their families, educational institutions and social and professional education and health.
The mission of ACERTA is to disseminate knowledge and provide opportunities for educational enrichment and cultural development with views of children and young people in general and especially gifted.  
---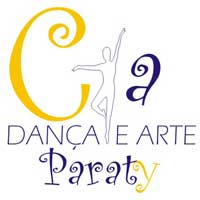 Established as an initiative for street children in 2005, Eduardo Fares' Cia. Dança e Arte de Paraty now trains nearly 400 local youngsters in ballet, classical, jazz, folkloric, modern and contemporary ballroom dance. The troupe has received many prestigious awards. BRAYCE pledges support for the purchase of fabrics and materials for upcoming dance festival costumes.
---
Associação Casa Azul is a non-profit organization based in Paraty in the state of Rio de Janeiro, Brazil. Its goal is to promote the sustainable development of Paraty through urban revitalization, preservation of the local heritage and the region's natural ecosystems, the encouragement of sensitive ecotourism as well as the protection and development of traditional communities
Brazil's biggest literary event, FLIP (Festa Literária Internacional de Paraty), was inaugurated in 2003, the first such cultural event in South America. Its primary goal is to raise levels of awareness abroad of Brazil's rich literary and cultural output, by bringing leading writers from overseas to meet Brazil's top authors and their reading public. FLIP was an immediate hit with Brazilian media and public alike, and the four-day event now typically attracts in excess of 20,000 visitors to a town of 25,000 inhabitants, making a huge impact on Paraty's economy.
---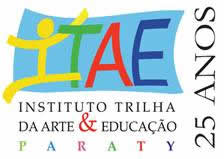 ITAE (Institute of Art & Education), founded in 1987, is a nonprofit situated in the Barrio Parque da Mangueira of Paraty, the most densely populated, low-income, part of the city. With the support of the Government and civil society ITAE offers art workshops, education, sports and special projects free to young people between 6 and 18 years. These projects also involve their families and promotes activities for the surrounding communities, reinforcing the concept of Education and Art, while promoting respect for children and teens.
---

Vila Olίmpica da Maré (VOM) is a large community and sports center for the more than 150,000 inhabitants in the several surrounding communities, collectively known as the Tide. The VOM serves more than 8,000 subscribers in its more than two dozen workshops; educational, social, health and sports. For its operation, the VOM has financial support from the Municipality of Rio de Janeiro and Petrobras, as well as with the support of dozens of other businesses and individuals.
---

Graded School is an American school in São Paulo with a mission to serves an international community of learners by inspiring individual excellence in a collaborative setting, fostering intercultural competence and empowering students to become engaged, ethical citizens in a dynamic world.