Vision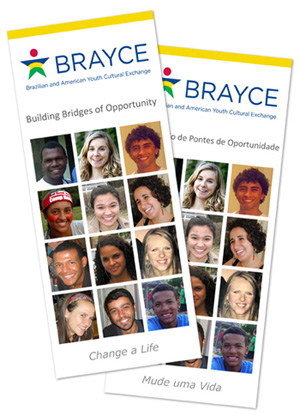 To develop cadres of competent and socially responsible young leaders in Brazil and the United States who use the leadership, education and cultural exchange experiences to change their own futures while making a positive, measurable and sustained cultural, social and economic impact in their respective communities.
To prudently grow the current program while maintaining quality control of the participant experience.
In partnership with Brazilian companies, develop and implement a set of basic, online business courses in Portuguese and English to help young Brazilians prepare for and find workplace employment.
With Brazilian corporate sponsorship, to build a youth Leadership Training camp in Brazil based on the Camp Hazen model, utilizing and exchanging US and Brazilian staff and methods.
Download the BRAYCE Brochure English / Portuguese