Donor Listing
Thank you to our Sponsors!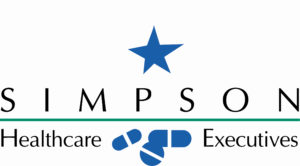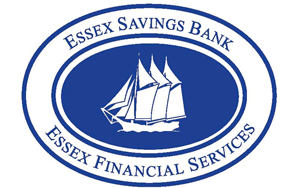 We wish to thank all of the businesses, artists and individuals who have made donations to our silent auctions.
Anita Soos
Ballek's Garden Center
Camp Hazen
Celebrations
Ceramica
Chester Charter Inc
Chester Gallery
Chester Package Store
Chester Rotary Club
Cheryl Duey
The Community Music School
C&G / Cummings + Goods
Deborah Quinn Munson
E F Watermelon
Francine Curto
Fromage FINE FOODS & COFFEE
The Glass Onion
Goodspeed Musicals
Holly and Jeff Ridgway
IPPOLITA
Interstate Navigation
Ivoryton Playhouse
LARK!
The National Hotel
The River Tavern
Roz Christison
Saybrook Country Barn
STANLEY TOOLS – Bob and Pat Bandzes
Susan Wright, LMT
Claudia and Gordon Van Nes
WRIGHT'S Steakhouse
BRAYCE gratefully acknowledges the contributions from the following individuals and organizations. This generosity will help us to provide educational and life-changing opportunities for young Brazilians and Americans.
Tip and Janice Atkeson
Jim and Marian Bairstow
Susan Ballek
Robert D. and Barbara Earle Ballard
Pat and Bob Bandzes
Bob and Marcy Baratt
John and Bonnie Bennet
Linda and Peter Bierrie
Keith and Jane Bolles
Charles and Nicholl Brinley
Vincent and Debra Buongiovanni
Molly Burke Clark
Helen Burke
Caitlin Calder
Fenna Calder
Richard* and Margot Calder
Sandra Cameron
Camp Hazen YMCA
Carlos Cardoso
Carol Cherry
Sam Chorches
Bill and Marilyn Christopher
Rita Christopher and David Frank
Clark Group
Cynthia and Randolph Clegg
Steve Cline
Philip and Clio Coles
Francine Cornaglia
Margit Conopask
Sally Cornish
Michael and Felise Cressman
Claudia Cron
Ted and Becky Crosby
Frank and Susan Cummiskey
Francine Curto
Keith Dauer and Sandy Senior-Dauer
Barbara Delaney
Mary Devins
Constance and Peter Dickinson
Cheryl Duey and Jim Ingala
Jim Eastland
Essex Financial Services
Essex Savings Bank
Chris and Martha Ficke
Brenda and Chad Floyd
Rev, Jonathan Folts
John and Kathy Gaines
Karen Gano
Miriam Gardner-Frum
Robert Gay
Kevin Gleason
Mac Godley and Roz Christison
Carol Gordon
Bob and Lynda Gorman
Jenifer Grant and Ronald Noe
Katherine B. Green
Michael and Heather Greenaway
Alva Greenberg
Irene Hillstrand
Pat and Rick Holloway
Peter and Sukey Howard
Geoffrey and Carol Jacobson
Nate and Gerry Jacobson
John Zanardi Oil Co., INC
Fritz Jellinghaus and Cynthia Glacken
Mary Jones
Jere Jordan
Mary Ellen Jukowski and Matthew McLoughlin
Phoummy Khamsyvoravong and Linda Rexford
Lilian King
Darrell Lacock abd Cynthia Townshend-Lacock
LARK
Michael and Denise Learned
Robert and Stacey Lewis
Carol LeWitt
Thomas Lovejoy
Alexia Macintosh
Jack and Carol Mac Elwee
Shannon and Matthew Manning
Michael and Joanne Masin
Susan McColl
Bruce and Renee McIntyre
Jason and Rebecca Mead
Jeff and Mary Meotti
Rhino Merrick
Mary Miko
Robert and Virginia Montgomery
Joel and Isolde M. Motley
Russell Munson and Deborah Quinn-Munson
Jim Myslik and Karen Kaestle
Norman Needleman and Jacqui Hubbard
Michael Oppenheimer and Donna Tuths
David and Maria Otfinoski
Charles A. Possidente
Sam and Rena Powell
Sandy and Deedee Prisloe
John Rannestad and Jennifer Hummel Rannestad
Louis Raymond and Richard Ericson
Reynolds' Marine & Garage
Holly and Jeff Ridgway
Rotary Club of Chester
Kate and David Sandmann
Pietrina Luciani Saxton
Wendy and Karl Scheibe
Terry and Rick Schreiber
Susan Schumann-Skehan
Mel and Chris Seifert
Kate Shingles
Greg and Nancy Shook
Simpson Healthcare Executives
Andrea and Mark Skwarek
Anita Soos
St John's Episcopal Church
Kathy Sullivan
Anonymous
Andy Teran
Kyn Tolson and David Holohan
Martha Tonucci
Gordon and Claudia Van Nes
Doug and Karen Van Dyke
Lucille and Dave Viola
Walker-Maghan, LLC
Bruce and Beverly Watrous
John Willams
Ron and Suzie Woodward
Susan Wright
Jim Zanardi
Vicky and Jeremy Zwelling